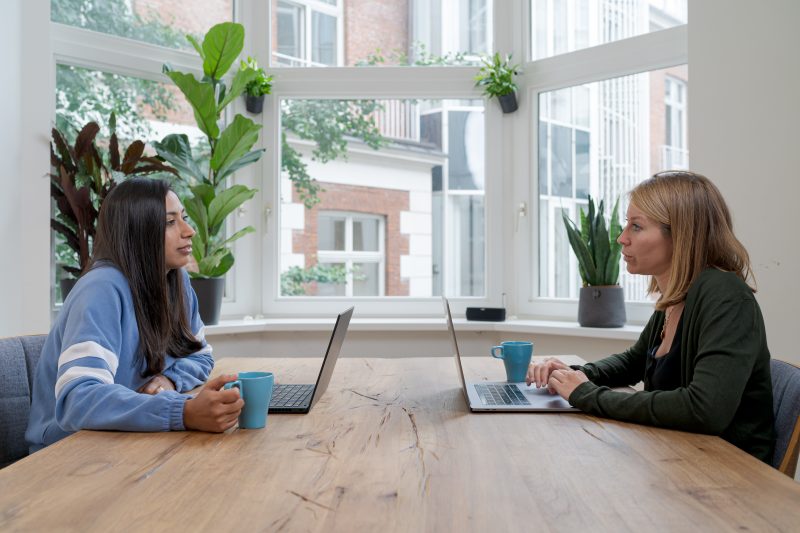 Training Needs From The Perspective Of Stakeholders
02/14/2022
In the frame of the project 40 focus groups with 5 stakeholders (social workers, integration professionals, educators) in each partner country were conducted. The aim of focus groups with stakeholders was to collect information on their needs and expectations with regards to the expected outputs/deliverables of the project and how these could be a supportive mechanism to improve their capacity to support migrants/refugees.
asStakeholders agreed that it is very important to allow migrants to share their personal stories, but possible risks must be considered (AT, CY, IT ). Sharing their stories is important for migrants and refugees themselves because of the therapeutic nature (CY, GR, LT). Further, it can provide grounds for locals to hear and understand migrants` experiences, provide the framework for the two communities to interact, foster shared experiences and similarities between the two groups (AT, CY, ES, GR, LT) with the goal to build long lasting relations between the two groups that will help in the integration process through storytelling (NL). As a separate aspect it was mentioned that it is important to share stories for migrants and refugees themselves, such as their plans for future, what they need, how they can be helped, and to be "<…> active tellers of their lives" rather than those who should be pitied (IT, AT, ES, GR, LT). Possible challenges and risks Stakeholders referred to migrants and that they can be misinterpreted and misunderstood by the local communities as well as the media itself, which may render them reluctant to share, people may feel uncomfortable to share their private stories if they do not feel safe and trust with the listeners (especially such groups as migrant women (CY, IT, ES, LT)). Cultural aspects should be taken into consideration as storytelling traditions vary in different cultures where in some cultures it is more present than in others.
Some perceived that locals will not be willing to listen to migrants' stories (CY, LT). Lack of a local language skills can be problematic, and the message may not reach the receiver (CY, ES, GR), but learning to tell about themselves in a local language can be empowering (LT). It is crucially important to be transparent with migrants and tell clearly who is asking a story and for what purpose in order not to exploit the narrative and avoid manipulation (IT, ES, GR, LT). It is crucial not to reinforce the existing stereotypes about migrants (LT). Topics to be shared through storytelling Among the topics that could be shared through storytelling stakeholders mentioned current migrants' situation, personal problems, difficulties in the home country and the host country, information about their past, their perceived truth because society needs something to relate to (CY, ES, GR) or the need to uncover deeply underlying situations of migrant exploitation in host countries (ES). It could be also talked about migrants' experiences as economic migrants, how they cannot rent a house, put their children to school, how the integration is going, how easily they can find a job or health care (GR). Others mentioned the opportunity to hear the positive or the normal, mundane life details of migrants in contrast to what often is presented in the media (stereotypes about migrants or the ferocities or war/migratory journey) (IT, NL, GR). Migrants could tell about who they are besides being labelled as a migrant/refugee (ES). However, if there is a story that includes something positive and is told with humour, the stakeholders agreed that it may have a better impact because it is more relatable (GR, LT).
Expectations for the storytelling practice For example, stakeholders in Lithuania emphasized that it would be useful to know how to make storytelling into a tool to communicate with the media/wider audiences. The training should cover the risks – what topics to avoid, what not to do/say, etc. It was also noted that it is important to think about the youth as a separate group: storytelling could be useful for young migrants in also personal matters, such as becoming independent: could help them in finding a job, position themselves publicly/during various interviews, developing careers, etc.
More news