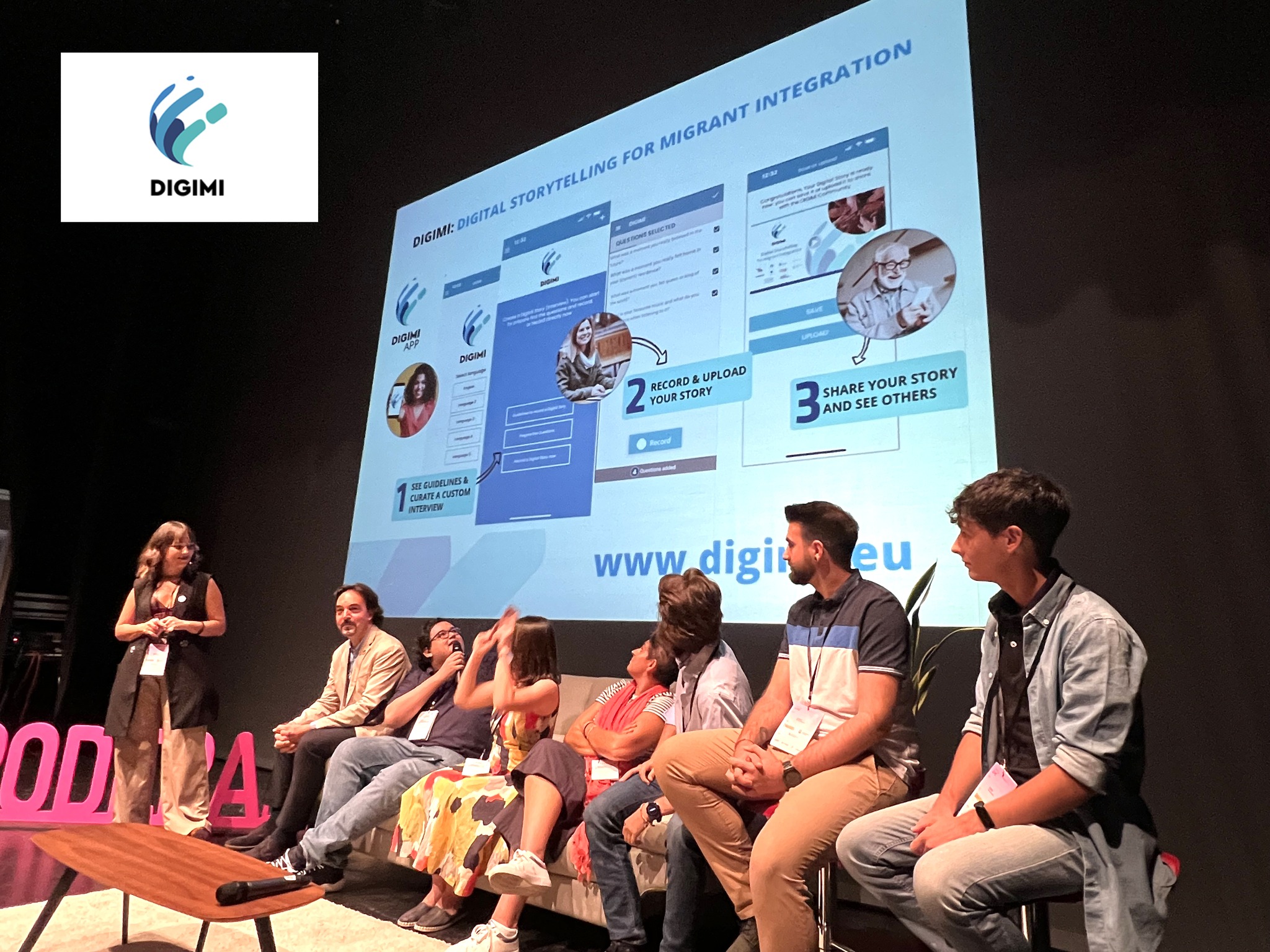 The Digimi app was introduced in Málaga at the event #EmpoderaLIVE
11/03/2022
The Digimi – EU Project APP was introduced by our partner Fundacion Cibervoluntarios at the event #EmpoderaLIVE in Malaga in front of an audience of 200 people.
This is an international event focusing on Civic Technology that improve people's live
One of the goals of DIGIMI.eu is to enhance Migrant integration in Europe through Storytelling. DIGIMI APP will help the participation of local communities to facilitate the social integration of migrants through their own eyes and digitally narrated stories and volunteer activities as a vehicle of mutual understanding, knowledge and social cohesion.
More news